Liquid Mixer – Liquid Mixing Vessels, Tank, Plant, Jacketed Mixing Tank with agitator, Industrial Stirrer
Process instrumentation is equipment employed in the chemical and material process for producing the pharmaceutical product. The machines and instrumentation that the Shree Bhagwati cluster manufactures are sometimes designed with a selected method or family of processes which may even be made to order for a specific facility in some cases.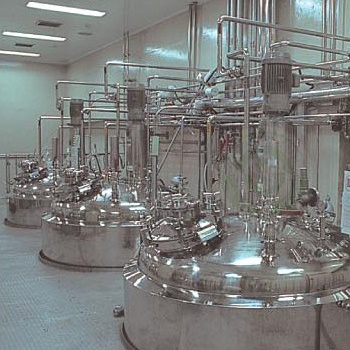 We specialize in coming up with specific instrumentation required for:
Storage and extraction of needed raw materials
Catalyzing numerous reactions
Controlling the flow of materials through method piping
Assimilation and final production of the final word product
Ensuring method instrumentation and tanks are corrosion resistant through Electro sprucing and Orbital fastening
Our immense technical expertise and continuous analysis permit our engineers to style and manufacture method instrumentation for your distinctive product necessities keeping in mind the varied cGMP tips additionally as alternative applicable norms like us FDA, USPE tips, brolly piping tips, and ACME.
Application :
Liquid Mixer – Liquid combining Vessels, Tank, Plant, Jacketed combining Tank with trouble maker, Industrial Stirrer, Silos, combining Tank, vessel, Oil vessel, prescription drugs Liquid, Creams, Gels, Sterile & Non-Sterile Ointments and Biotech product, Cosmetics: Cold Creams, hair coloring Cream, Conditioners, Lotions, Gels, mascara make-up, Shampoo, Toothpaste.
Our vast technical experience and continuous research enables our engineers to design and manufacture process equipment for your unique product requirements keeping in mind the various cGMP guidelines as well as other applicable norms like US FDA, USPE guidelines, GAMP piping guidelines and ACME.
Jacketed Mixer stainless steel vessels for commercial use. Our high-quality vessels are sought after in a wide variety of industries, including food, beverage, pharmaceuticals, and oils. Capacity 20 Gallon to 15000 Gallon Leading Manufacturer of Storage and Mixing Tanks, Pharma Process Vessel, SS Liquid Storage Double Jacketed Tank, Stainless Steel Jacketed Tank, Jacketed Blending Tank and Jacketed Tank with Agitator.
SPECIFICATIONS
Selection and style of best Agitation System for the needed method by Qualified Chemical & Mechanical style Engineers
Efficient Heat Transfer Device styles like Jacket, Limpet, mark Jacket Internal coil, etc.
Crystallizer style as per method necessities
Slurry process agitator style
Gassing agitator style
Viscous Fluid agitator style
All kinds of device styles from Double pipe to massive Shell & Tube kinds, Evaporators, Reboilers, Condensers, etc
Vertical & Horizontal Storage and Pressure Vessel style
Packed Column style & Fabrication
Bonnet Heat Exchangers
APPLICATIONS:
API Plant
Chemical Plant
Liquid process application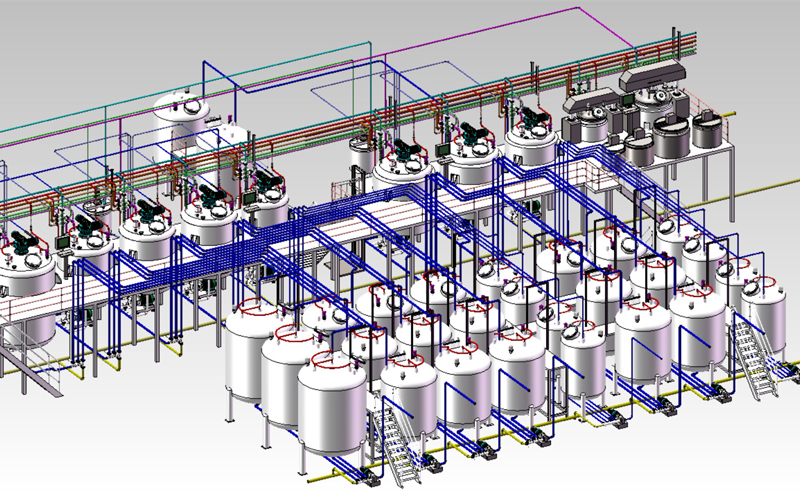 The process is used within the production of beverages like juice, drinking water, and soft drinks similarly as tending merchandise like creams and shampoos and improvement merchandise Liquid mixing machine is our latest marketing research and developed by our company that combined overseas superior wetter expertise with domestic cosmetic enterprise feedback.